Healthy fisheries are critical to the health of the world's ocean, economic stability, and food security.
Our goal is to increase the sustainability of fisheries worldwide. We are particularly interested in technologies that reduce bycatch, which can significantly increase biomass in the ocean and help protect the livelihoods of fishers. We believe that by bringing transparency to the seafood supply chain and enforcing existing regulations, we can halt illegal, unregulated, and unreported (IUU) fishing and better preserve our world's fisheries and oceans.
Current Partners

Case Study: Pelagic Data Systems
Producing a solar-powered, low-cost monitoring and tracking system for small fishing vessels that combats illegal fishing while also providing direct economic benefits to fishers.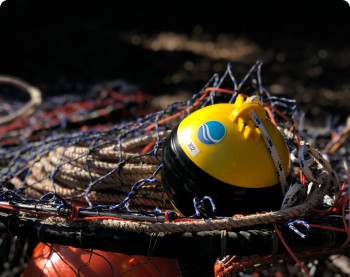 Blue Ocean Gear
Developing fishing gear that enables more sustainable practices, such as the Smart Buoy system, which uses trackable buoys to prevent lost gear and send notifications about movement due to whale entanglement or other events.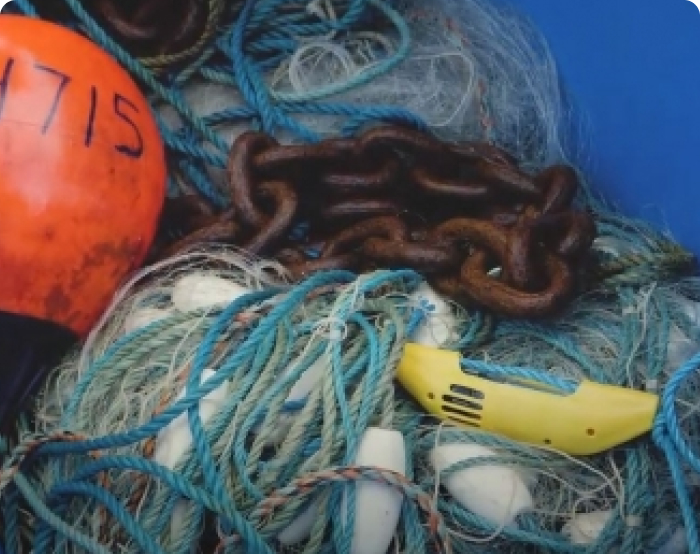 Fishtek Marine
Developing the SharkGuard, a technology that uses electricity to reduce shark and ray bycatch by repelling them from longlines.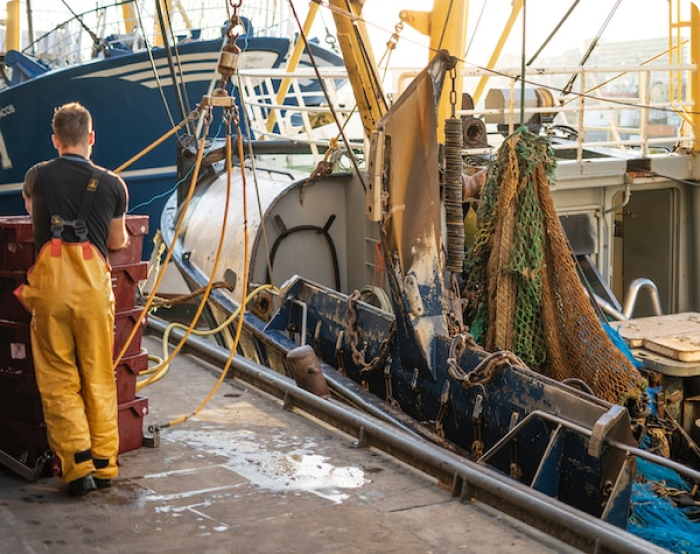 Remora
Developing the Smart Scale to increase data collection and transparency to fisheries worldwide. In partnership with Osa Conservation, they are piloting their technology on the Osa Peninsula.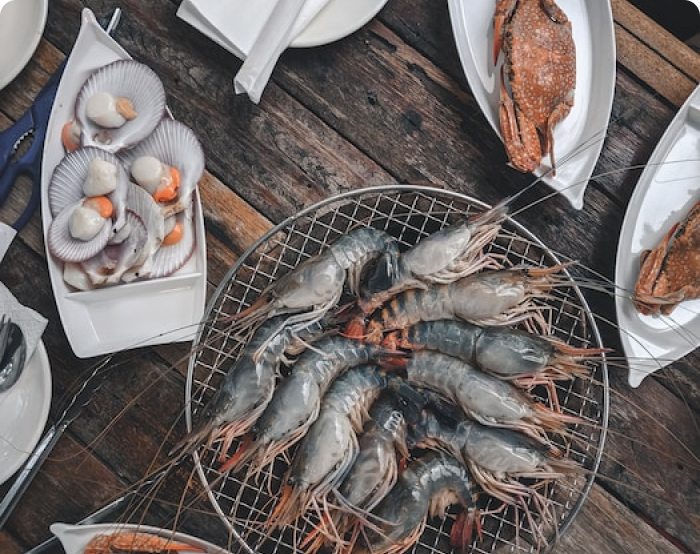 Goldfish
Developing Goldfish software that detects IUU illegal, unreported, and unregulated fishing risk in seafood trade data.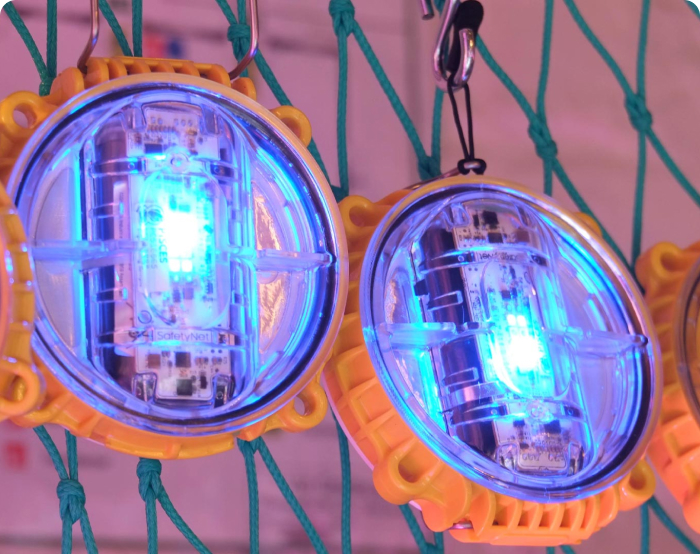 SafetyNet Technologies
Building LED-based systems that utilize specific wavelengths of light to either attract target species or repel unwanted species to reduce bycatch. The team is also developing new systems for fisheries data collection.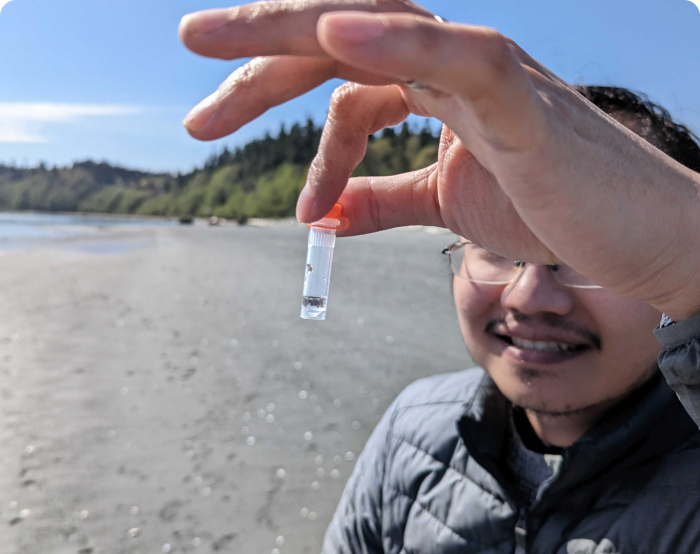 Conservation X Labs
Developed the NABIT, which allows field identification of fish and other samples, increasing transparency, especially in the realm of seafood mislabeling and illegal fishing.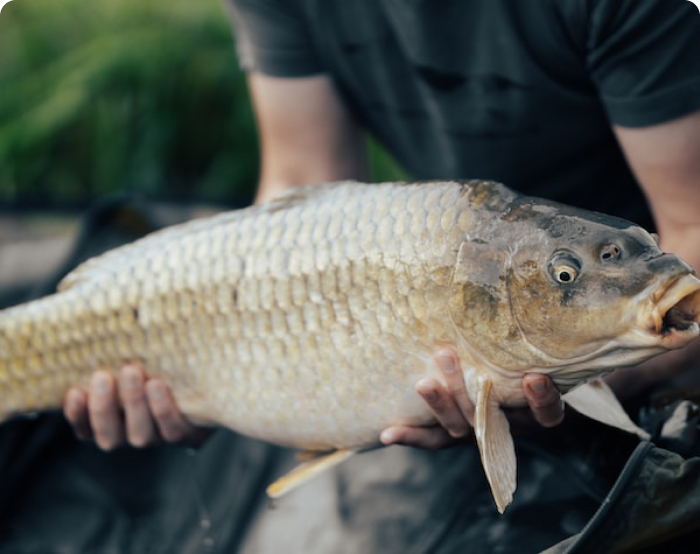 Fishazam
Developing a hand-held spectrometer powered by an image-recognition algorithm that can identify fish species in real-time in order to cut down on seafood fraud.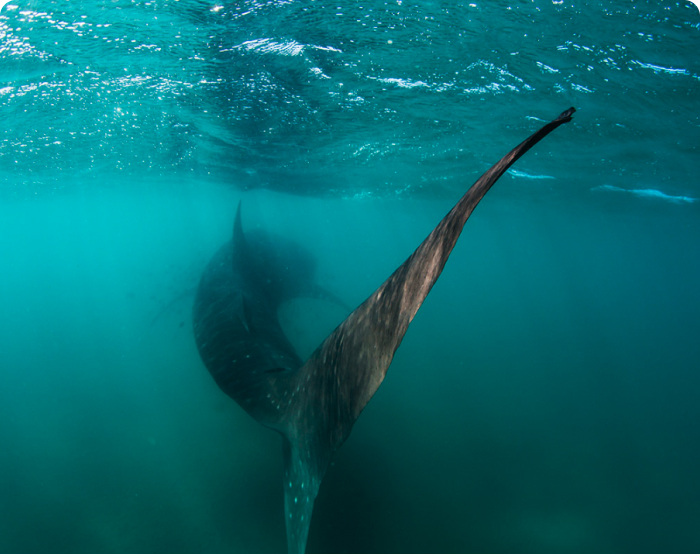 Stanford Hopkins Marine Station – Block Lab
Developing FAST, the Fin Alert Shark Tag, to prevent and deter illegal fishing. The tag sends an immediate alert via satellite and reports its precise location when the animal to which it is attached is caught, allowing for real-time enforcement of fishing regulations.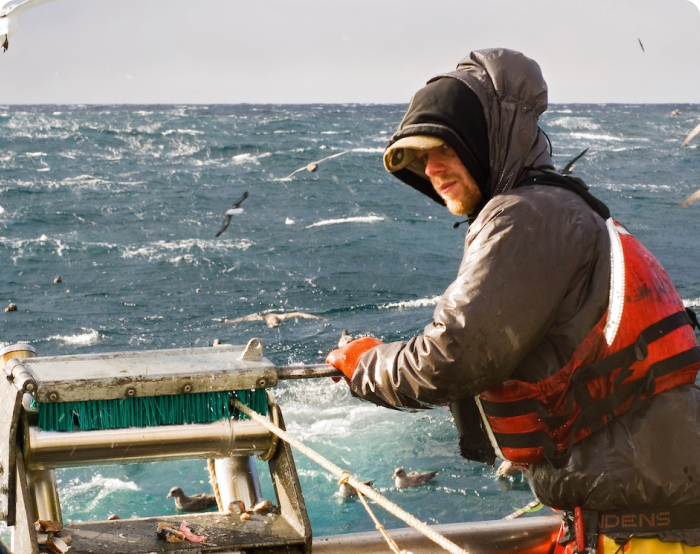 Katchi
An alternative trawling net outfitted with a cable-mounted disc system that ensures the net stays open and automatically controlled to prevent contact with the seafloor. This reduces drag, further reducing carbon emissions, fuel costs, and bycatch while also increasing fisher safety.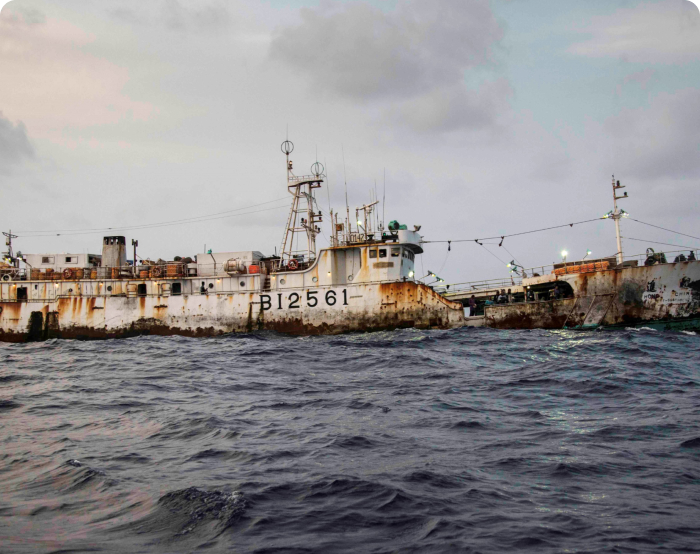 Trygg Mat Tracking
Data-rich and easy-to-use software that enables countries to make quick and informed decisions on who can enter their ports and what to target in their inspections to stop illegal fish landings.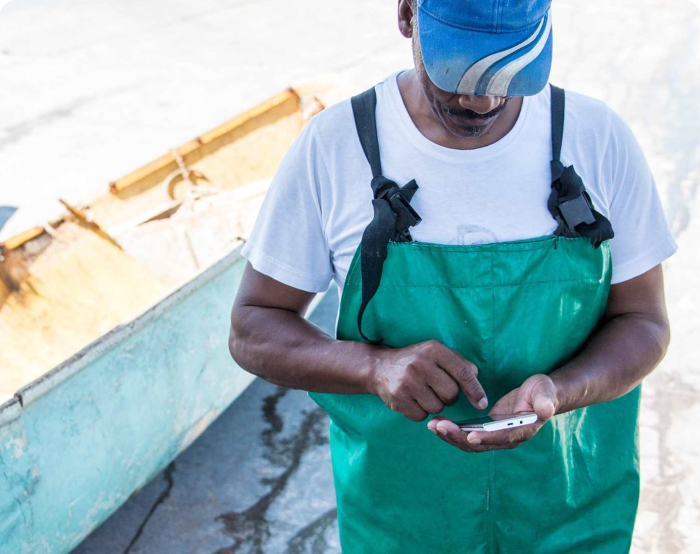 Abalobi
Development and deployment of software that integrates fishing data with processing plant data to provide ocean-to-market tracking that helps prevent illegal fishing and connect small businesses to larger markets.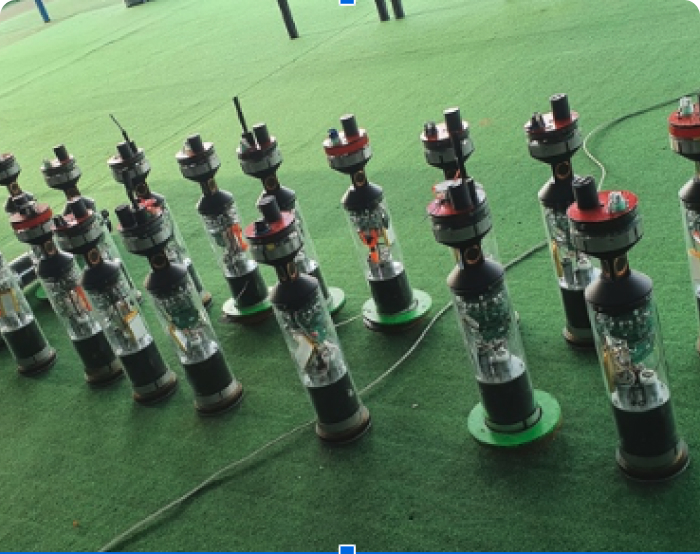 University of Haifa
A swarm of low-cost underwater autonomous robots that coordinate for better acoustic detection and size estimation of fish populations.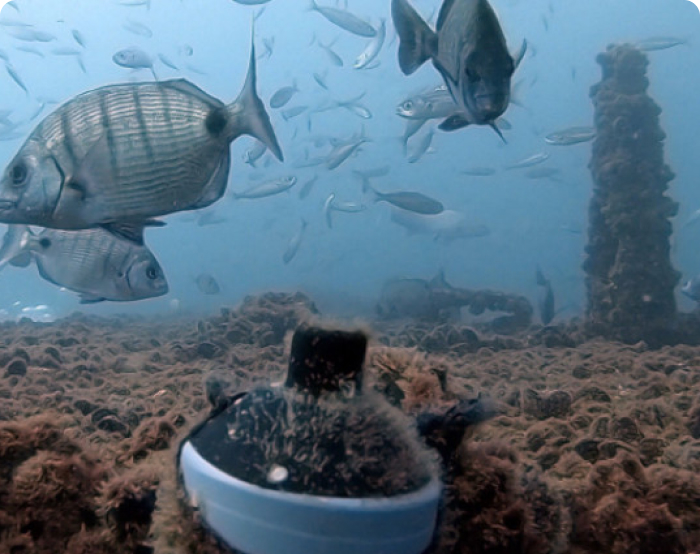 Centro de Ciencas do Mar
A redesigned fishing net, developed in partnership with fishers that could reduce bycatch in certain squid and other fisheries by 40%, reducing net damage and protecting sensitive habitats.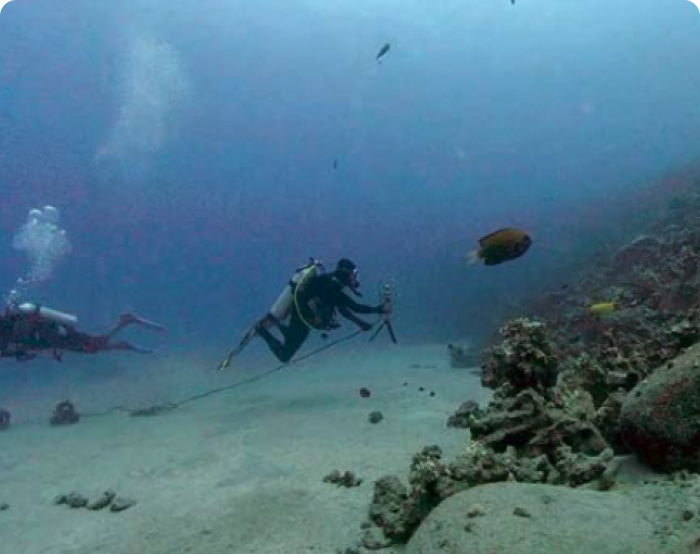 Cornell University
Aaron Rice, Ph.D., in association with Marc Dantzker, Ph.D. of Fisheye Acoustics are developing a new autonomous audio/video technology that allows researchers to identify which fish species emit which of the many different sounds that fish are known to make.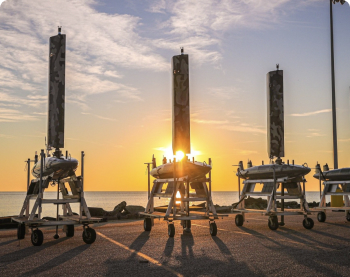 Ocean Aero
Ocean Aero, ThayerMahan, and the Allen Institute for AI have teamed up to improve the detection, interdiction, and prosecution of Illegal, Unreported, and Unregulated (IUU) fishing activities.
Arizona State University
Low-cost lights, powered by solar energy, that easily hook onto fishing nets and reduce bycatch of threatened species, including sea turtles and sharks.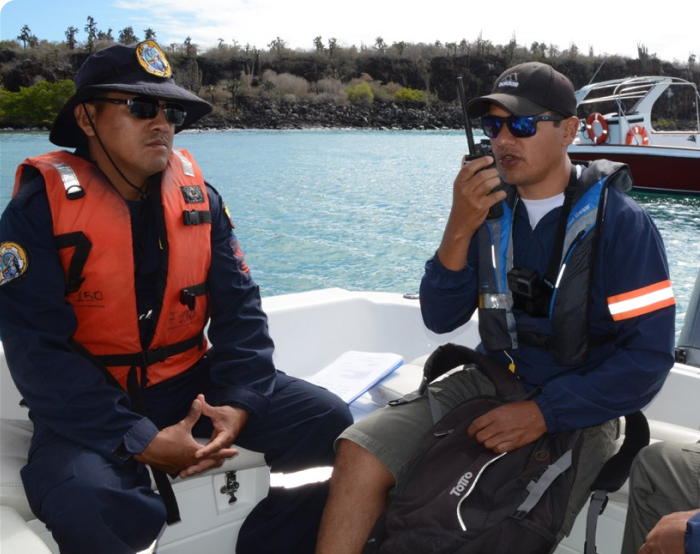 WildAid Marine
An app that provides accurate fishing and vessel data to rangers to deter illegal fishing in marine areas and better protect marine wildlife and the coastal communities that depend on them.
View All Partners
For a full list of partners both past and present, visit the Schmidt Marine Partner Directory.
Want to Partner With Us?
Learn more about our process and submit your own proposal.